The annual pathology academic meeting, organized by IAP-Thailand Association. The meeting is for promoting knowledge for local and international audiences. All academic sessions will be conducted in English. We are very welcome for all the incoming audiences over the world. Online registration and payment is now available (click here for registration)
Welcome Message from President
Dear Colleagues and friends,
On behalf of the organizing committee of the 58th IAP-Thailand Annual Meeting that will take place at S31 Hotel, Bangkok, Thailand, during 7-9 November 2018, I would like to invite you to join this event.
Currently, medical science is developing exponentially which inevitably results in vast progress in pathology. Meanwhile, it has been accepted that accurate pathological diagnosis is the base of medicine and essential for patient care. Therefore, with an enormous advance in knowledge at present, it is very difficult for general pathologists to keep themselves updated in all fields of pathology.
In this congress, the organizing committee is working hard to deliver a fruitful scientific program focussing on updates and practical aspects in various areas of anatomic pathology, eg. Gynecopathology, KUB Pathology, Molecular Pathology, Hematopathology, Head and Neck Pathology, Breast Pathology, Dermatopathology, Thoracic Pathology, Cytopathology, GI Pathology and Infectious Pathology. The programs include 3 keynote lectures and several different topics presented in 3 separate rooms for 3 days by eminent international experts and local specialists. Besides, all participants are encouraged to share their works and experiences in the oral and poster presentation or in the show time session.
I am certain that this would be a great opportunity for you to update your knowledge on diagnostic pathology in several major specialties along with getting the chance to visit and enjoy one of the world's top tourist destination capital, known as the City of Angels where you can experience wide range of activities in an affordable price.
We look forward to seeing you in this congress. We believe that this event will be one of the most memorable experiences in your life.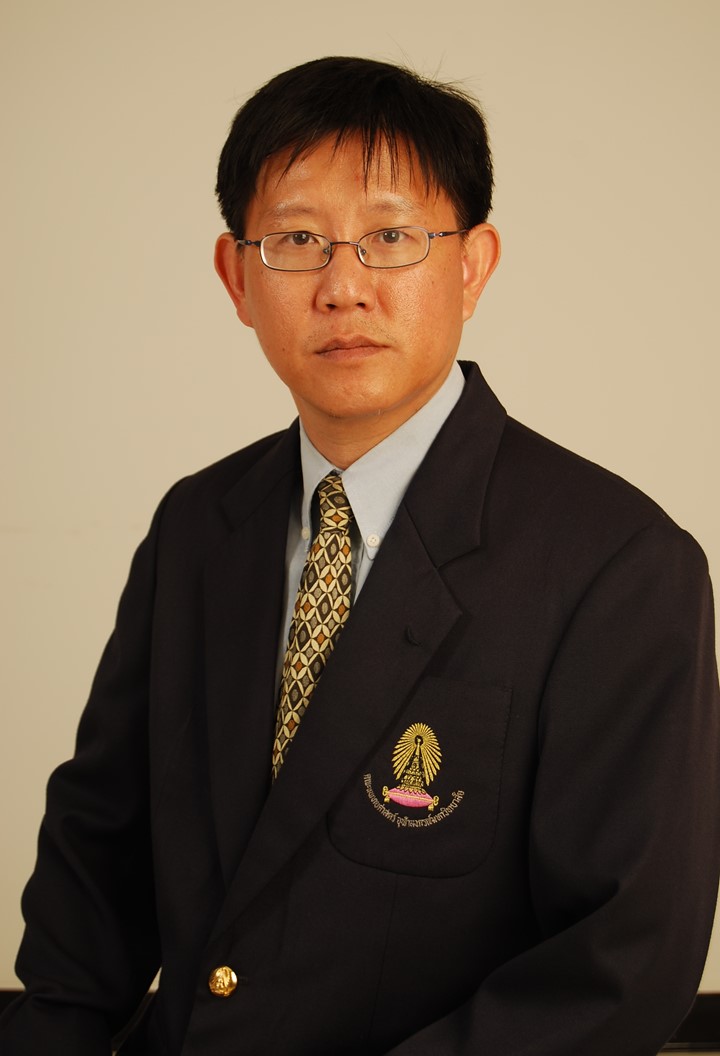 Somboon Keelawat, MD.
President, International Academy of Pathology, Thailand Division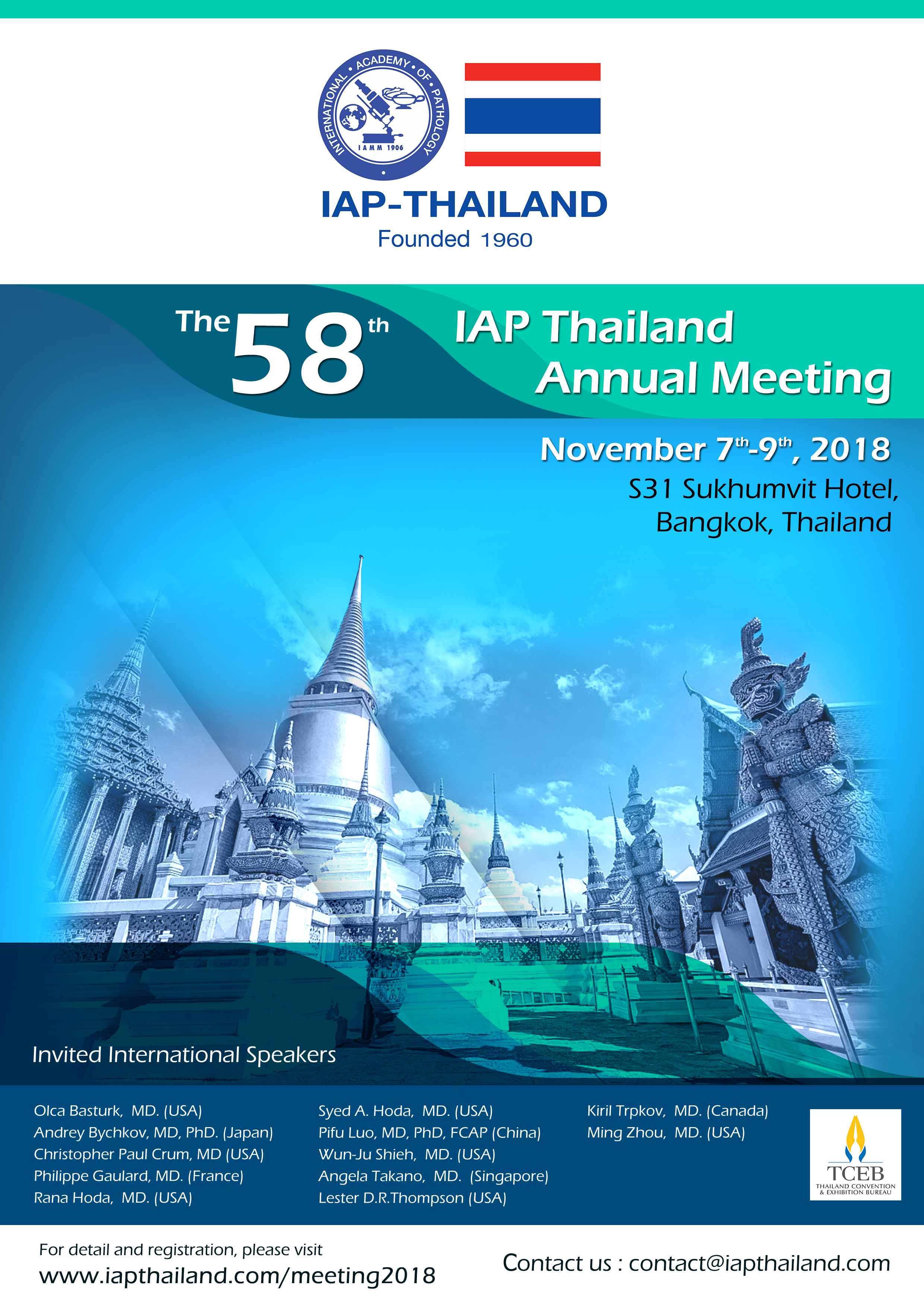 Scientific Program
The below is the draft for the scientific program. There might be future minor changes.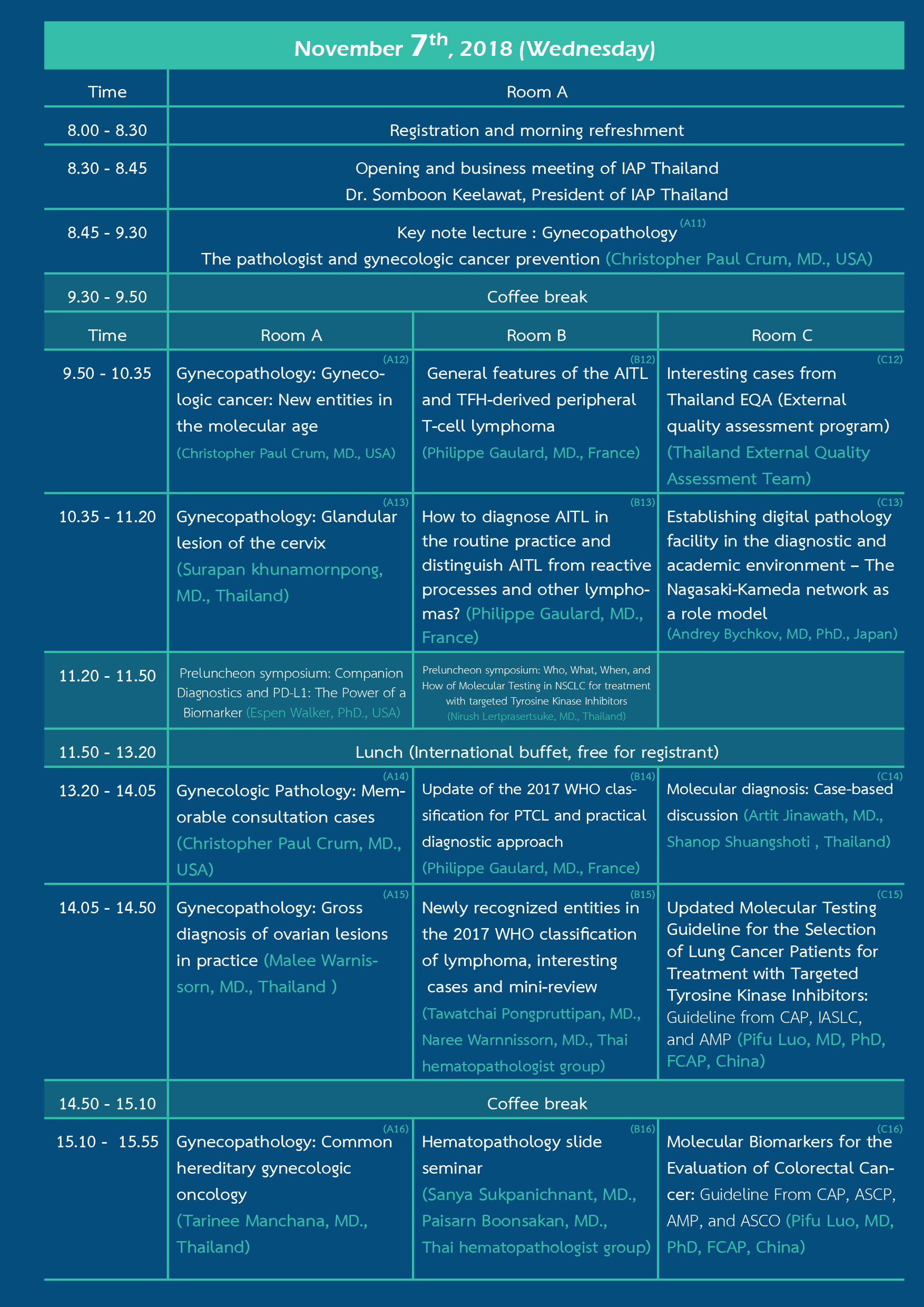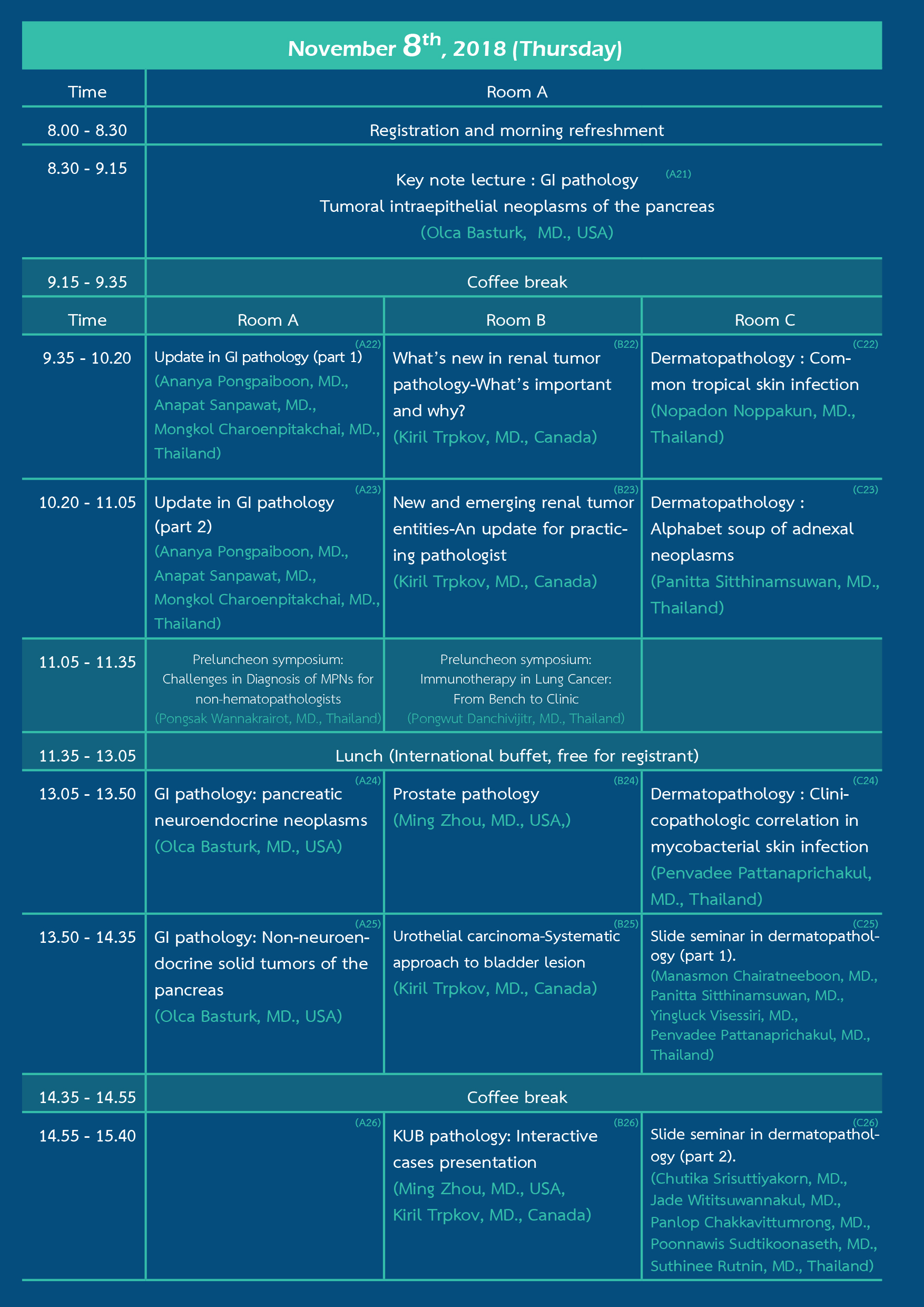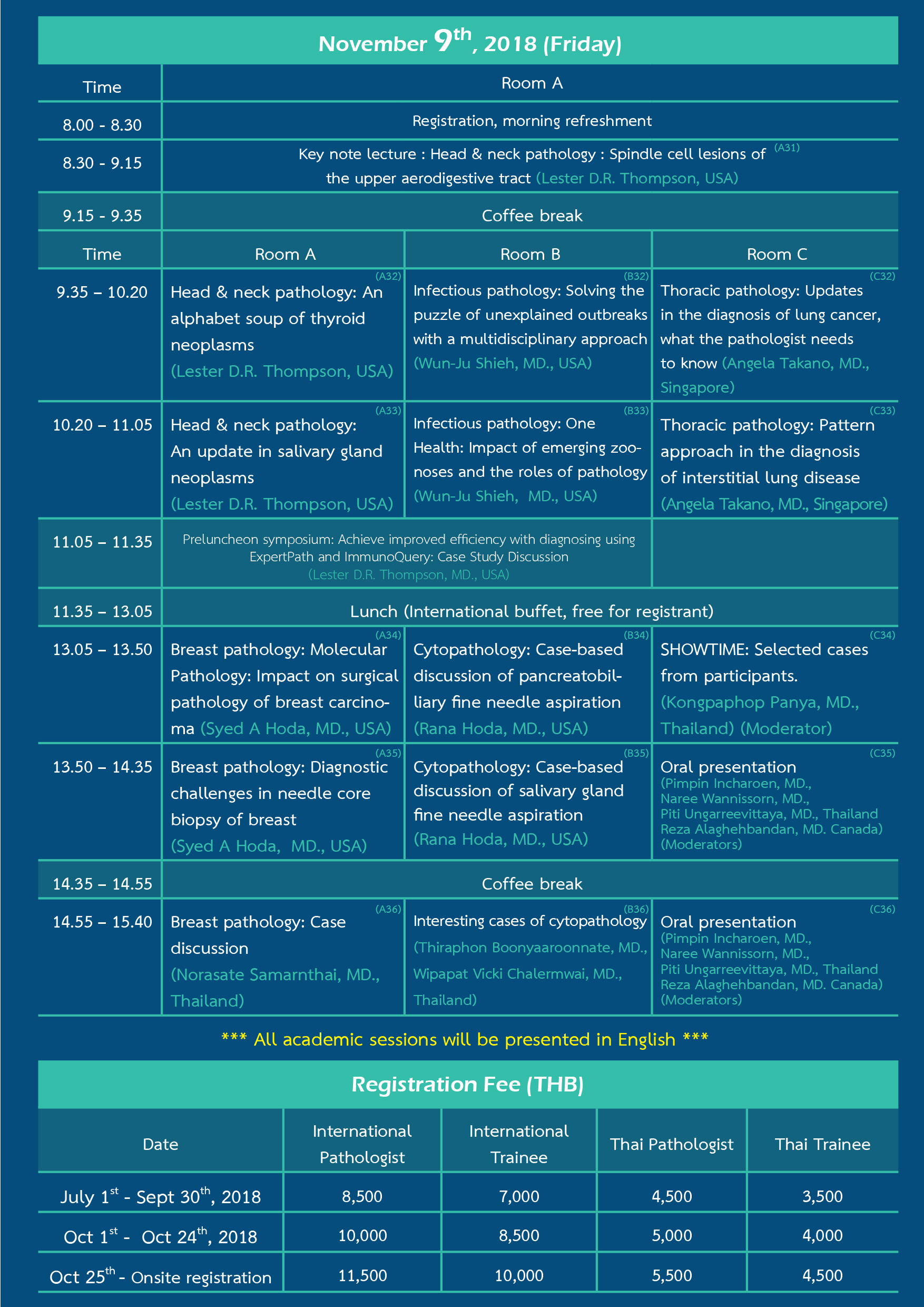 Read More →